Below are some additional paintings soon to be added into a coming figurative section.
They will be in larger format there, the website is undergoing revisions.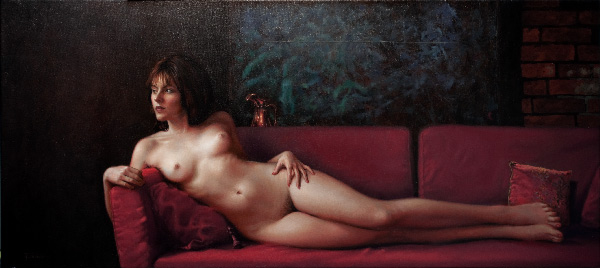 The reference photo for this painting was taken by JP of Freeform Studios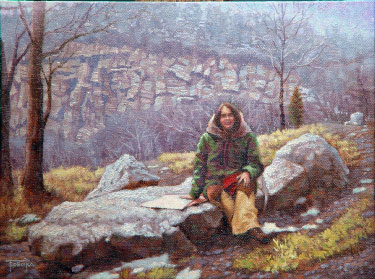 ___

On the Left is a painting of my wife when we were first going out more than 30 years ago.
On the Right is a painting named "Hypnogogic Guide"
The model is Chicago Gallery owner Veronica of Gallery Provocateur